How To Order Contacts Online Safely

without endangering your eye health
When you order contacts online, it can be safe, easy and convenient. However, there are a number of steps you must take in order to ensure you are preserving your eye health.
If you have completed the above steps, then there is no reason you cannot order contacts online. As long as your eyes are healthy, you are seeing your best, your contact lenses are comfortable, and you know how to care for your contact lenses, you can order your lenses over the internet without worrying about harming your eyes.
There is one last thing to consider though. The credibility of the online store that you are ordering from. The internet is a place where you have to be sure the company you are ordering through is legitamate.  We will be discussing different online stores and the things you need to look for to determine where you want to order your contact lenses from.
Finally, after you have ordered your contact lenses online, when you receive your lenses in the mail, you must check your contact lens boxes to make sure you have received what you ordered. Mistakes are made, even with legitimate businesses, and you must do your due diligence to make sure your got what you requested.  The boxes may look different, because contac lens companies do change their designs from time to time.  But make sure that the Brand name, the base curve, the power (and the cyl and axis if present) are the same as what is on your contact lens specifications. Do NOT open the boxes until you are certain that they are what you wanted. In most cases, open boxes of contact lenses are not returnable.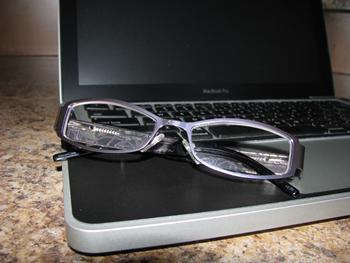 ---
Search this site: